Custom Search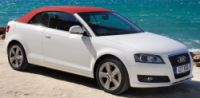 Audi A3 Cabriolet

Click for 100's more used car reviews

NEW USED CAR REVIEWS EVERY WEEK!
---
The Used Car Roadshow is the only TV motoring show dedicated to the used car market and helping real buyers and sellers of used cars.
Initially screened on the 'Men & Motors' satellite TV channel, the show quickly gathered an enthusiastic following.

A transfer to ITV soon made the programme one of the most popular motoring shows on UK satellite and Freeview television, resulting in three series that saw the presenters travel the length and breadth of the UK.

Hosted by Jason Dawe and Penny Mallory, the show aims to help you choose your next used car purchase, from selling your existing car, through to negotiation and securing the deal.
Whether you are an out and out petrol head or a first time car buyer, we believe that we can make sure you get the best deal possible, but have fun along the way!
In the 'Auction Fever' segment of the show, Zoe Hardman takes a trip to a car auction, hoping to dispel some of the mystique surrounding them.
'Teenage Kicks' shows Jason waxing lyrical about the cars he lusted after in his youth and perhaps now he can consider buying - from Sierra's to Audi Quattro's, there is always something here to tempt his wallet.
---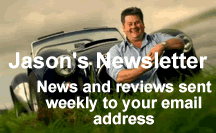 PRICE OF FUEL STILL TOPS LIST OF CONCERNS FOR MOTORISTS
Despite several leading supermarkets dropping fuel prices at the pumps, new research from leading vehicle remarketing company BCA, highlights that fuel costs remain a major concern for motorists.

When BCA polled used car buyers in March it found that three quarters claimed the price of fuel is their biggest worry when it comes to motoring costs and over a third are frustrated by the lack of action by the Government to tackle fuel prices.

Three quarters of motorists use their car every day and one in five drivers are particularly concerned about the rising costs of motoring because they rely on their car for their work.

The Top Five Concerns about Motoring Costs:-

1. The price of fuel
2. The cost of Road Tax
3. Insurance costs
4. Vehicle maintenance & servicing
5. Parking

With pressure on finances, the research also revealed that motorists are taking their own steps to try to reduce costs - Click to read more...

27th April 2013
---




Love the show?
Then let us know!

Email your comments to ITV
or call the duty office
0844 88 14150.



WANT TO READ MORE FROM AND ABOUT JASON & PENNY?

Then visit Jason Dawe's website www.jasondawe.com

and Penny Mallory's website www.pennymallory.co.uk